English
•
BHD
•
Bahrain
Cash on Delivery

Cash on delivery (COD) is available for Hong Kong, Taiwan, Thailand, Singapore, Malaysia, Bahrain, Qatar, Saudi Arabia, Oman, Kuwait and United Arab Emirates.
Wooden Expressions Matching Block Puzzle Games Building Cubes Toy Parent-Child Table Games Challenge Level Puzzle Toys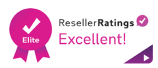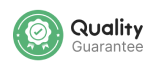 Description
* Suitable for children over 3 years old
* Size: 7.8*7.8*1.56 inch
* Specification: 12 squares (4 colors, 3 per color) + 50 challenge cards + one instruction manual
* Function: Hand-eye coordination, early education for intelligence, matching expressions, quick eyes and hands, logical thinking exercise
* Game goal: Spell the 3 squares in your hand into expressions on the challenge card as soon as possible. The first player to spell out the corresponding expression wins this card, and the first player to collect 10 challenge cards wins the game!
* Introduction to gameplay:
1. Shuffle all challenge cards and place them in the center of the table. Each player chooses a color block (2 cubes, 1 cuboid)
2. Choose one person to start first, and open a challenge card. At the same time, each player needs to rotate the 3 squares in his hand at the fastest speed to make the facial expressions exactly the same as the cards. Sometimes it is necessary to stack the squares to form the corresponding pattern.
3. When you think you have completed the pattern on the challenge card correctly, place your hand on the challenge card. If your answer is correct, you get this challenge card. If your answer is wrong, the game continues, and the other person who spells the correct pattern the fastest will get this challenge card. The first player to collect 10 challenge cards wins!
* WARNING: CHOKING HAZARD-Small parts. Not for children under 3 years old.
* Imported
COD Available & VAT Included
30 Days Free Return
100% Secured Payments
Highest Quality Guarantee