English
•
BHD
•
Bahrain
Cash on Delivery

Cash on delivery (COD) is available for Hong Kong, Taiwan, Thailand, Singapore, Malaysia, Bahrain, Qatar, Saudi Arabia, Oman, Kuwait and United Arab Emirates.
Touch The Clouds Baby 100% Cotton Crepe Carrot Allover 3D Ear Sleeveless White or Yellow Tank Romper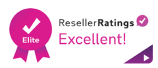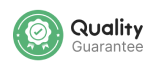 Description
Touch The Clouds Collection is in a fresh and timeless color palette of pastel, perfect for mixing and matching. Crafted in our ultra soft combed-cotton, every piece is butter-soft and gentle on baby's skin.
* 3D ear decor
* Function buttons on front collar
* Bottom snaps
Crafted from extra soft fabrics, this collection is designed to be both comfy and stylish, we've added plenty of delicate details and embellishments to make this suit perfect for any occation.
* Each size includes: 1 dress & 1 headband
* Lace mesh splice design
* Bow decor
* Function snaps on back
* Material: 100% Cotton
* Machine wash, tumble dry
* Imported
COD Available & VAT Included
30 Days Free Return
100% Secured Payments
Highest Quality Guarantee