English
•
BHD
•
Bahrain
Cash on Delivery

Cash on delivery (COD) is available for Hong Kong, Taiwan, Thailand, Singapore, Malaysia, Bahrain, Qatar, Saudi Arabia, Oman, Kuwait and United Arab Emirates.
Ramadan Collection Floral Print Yellow Round Neck Long-sleeve Midi Dress for Mom and Me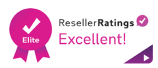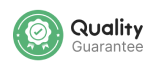 Description
* Ramadan Kareem! Through research of 10000 customers' preference, original design for Ramadan by PatPat debuts, this collection is designed for you and your family to become the festive trendsetter this Ramadan,and this can only be found on PatPat.
* Please add each size separately to your shopping cart.
* Each size includes: 1 dress (romper for baby)
* Soft and comfy
* Length: to the calf (dresses)
* Back button design (dresses/romper)
* Bottom snaps (romper)
* Material: 100% Polyester
* Machine wash, tumble dry
* Imported
COD Available & VAT Included
30 Days Free Return
100% Secured Payments
Highest Quality Guarantee