English
•
BHD
•
Bahrain
Cash on Delivery

Cash on delivery (COD) is available for Hong Kong, Taiwan, Thailand, Singapore, Malaysia, Bahrain, Qatar, Saudi Arabia, Oman, Kuwait and United Arab Emirates.
Kids LED Watch Digital Smart Sports Electronic Watch (With Packing Box) (With Electricity)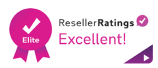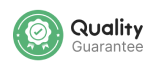 Description
* Suitable for children over 4 years old
* Material: Case: 100% ABS, Display: 100% LED, Strap: 100% TPE
* Size: Watch Belt Diameter: 240MM, Dial Diameter: 18MM
* Instructions for use: Press and hold the button for 3 seconds in the "time mode" to enter the setting mode, the "clock" number flashes, click the button to modify the current value;
Continue to hold down the button for 3 seconds to switch the setting items, and select the items such as "hour", "minute", "year", "month", "day", etc., and click the button to modify under each item.
* Note: It is forbidden to short-circuit, heat, burn and disassemble the battery to avoid the danger of explosion.
* Disposable products, non-removable, non-replaceable battery, non-rechargeable, non-water inflow
* Imported
COD Available & VAT Included
30 Days Free Return
100% Secured Payments
Highest Quality Guarantee