English
•
BHD
•
Bahrain
Cash on Delivery

Cash on delivery (COD) is available for Hong Kong, Taiwan, Thailand, Singapore, Malaysia, Bahrain, Qatar, Saudi Arabia, Oman, Kuwait and United Arab Emirates.
Ethnic Style Baby 2pcs Ethnic Print Sleeveless Sling Top and Pants Apricot Set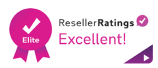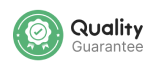 Description
Ethnic wear has became a must-have in the wardrobe as the new trend for little ones. Patpat provides a wide range of collections for baby and toddler with great patterns, colors, designs, and prints options to choose from.
* Each size includes:1 top & 1 pants
* V neck design
* Elasticized waist and cuffs on pants
* Material: 95% Polyester, 5% Spandex
* Machine wash, tumble dry
* Imported
Material Knowledge:
1.Chiffon is a lightweight, plain-woven fabric with a slight shine.
2.Cotton is made from the natural fibers of cotton plants, and is a soft and fluffy material.
3.Crêpe is a silk, wool, or synthetic fabric with a distinctive wrinkled and bumpy appearance. 
4.Mesh is a lightweight, sheer, plain-woven fabric. The fabric is very delicate and prone to frays and tears.
5.Polyester is a man-made synthetic fiber characterized by its durable nature. Polyester is blended with several types of fibers to add durability.
6.Spandex is also known as Lycra or elastane, Spandex is a synthetic fiber characterized by its extreme elasticity. Spandex is blended with several types of fibers to add stretch.
COD Available & VAT Included
30 Days Free Return
100% Secured Payments
Highest Quality Guarantee