English
•
BHD
•
Bahrain
Cash on Delivery

Cash on delivery (COD) is available for Hong Kong, Taiwan, Thailand, Singapore, Malaysia, Bahrain, Qatar, Saudi Arabia, Oman, Kuwait and United Arab Emirates.
DIY Girls Hair Styling Toy Blingbling Nail Drill Rig Diamond Stickers Hair Accessories Dress Up Toy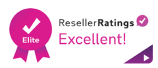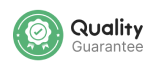 Description
* Suitable for girls
* Material: Plastic
* Featured functions: stick drill; drill; nail drill; let the child become a beautiful princess.
* How to use: Use the accessories to evenly separate the three strands of hair, open the long hair comb, grab the braided braid, attach the rubber band to the decoration, place the material to be fed between the back plate and the bottom material, press and hold press out the magic drill.
* Benefits: Emotional Visual Intelligence Development
* Imported
COD Available & VAT Included
30 Days Free Return
100% Secured Payments
Highest Quality Guarantee