English
•
BHD
•
Bahrain
Cash on Delivery

Cash on delivery (COD) is available for Hong Kong, Taiwan, Thailand, Singapore, Malaysia, Bahrain, Qatar, Saudi Arabia, Oman, Kuwait and United Arab Emirates.
Baby Bath Bubble Crab Toy Bathtub Bubble Toy Bubble Maker with Nursery Rhyme Baby Kids Happy Bath Time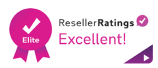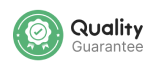 Description
* Material: ABS
* Function: enrich the baby's bathing fun/spit bubbles/with music (built-in 12 classic nursery rhymes, enjoy happy hour)
* Product details: 3-position switch, bubble+music/single bubble/turn off crab
* Installation Notes:
1. Forcefully take out the container from the notch from the outside down
2. Fix the mouthpiece to the inner hole along the card slot
3. Add about 30% body wash and 70% water to about 2/3 of the container
4. Attach the crab bubble machine to the wall
* Use tips:
1. When the suction of the suction cup is unstable, you can scald it with boiling water or wipe the suction cup with shower gel.
2. When the bubble machine is adsorbed on the wall, you can use a cup to add the shower gel and water and mix it well before adding it. Don't add water directly to the crab, it is easy to leak.
3. The mouthpiece must be installed along the card slot, no water can enter, and it will cause no bubbles after entering the water. It can be used after it has been exposed to water and dried. Wash and dry in time after use to make it more durable!
4. The battery cover should be tightened and the cover should be flat, and the battery slot and motor should not touch water.
5. For a new machine that has not been used, when you receive the goods and use it, you can press and hold the switch for 3 seconds and then turn it on.
* Note: You need to prepare two AA batteries by yourself
* Size: about 9.36*2.73*6.05 inch; box size: about 9.75*3.32*6.44 inch
* Weight: about 0.4kg
COD Available & VAT Included
30 Days Free Return
100% Secured Payments
Highest Quality Guarantee