English
•
BHD
•
Bahrain
Cash on Delivery

Cash on delivery (COD) is available for Hong Kong, Taiwan, Thailand, Singapore, Malaysia, Bahrain, Qatar, Saudi Arabia, Oman, Kuwait and United Arab Emirates.
6-pack Baby Cloth Building Blocks Soft Rattle Mobile Magic Cube Plush Block with Sound Newborn Baby Early Educational Toys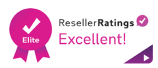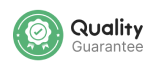 Description
* Suitable for children over 6 months
* Material: Cloth
* Single cube size: 2.73*2.73*2.73 inch
* Benefit:
1. Sensory development: colorful toys and crisp box sounds can stimulate the baby's visual and auditory nerve development.
2. Limb coordination and activity function: Stacking building blocks can promote baby's hand-eye coordination.
3. Logical thinking skills: Encourage babies to recognize and learn various new things.
4. Imagination and creative potential: Abundant patterns and diverse play methods can allow babies to display endless creativity and imagination.
5. Social cooperation ability: playing and cooperating with peers can help train the baby's social skills.
* WARNING: Please play under the supervision of parents.
* Imported
COD Available & VAT Included
30 Days Free Return
100% Secured Payments
Highest Quality Guarantee