English
•
BHD
•
Bahrain
Cash on Delivery

Cash on delivery (COD) is available for Hong Kong, Taiwan, Thailand, Singapore, Malaysia, Bahrain, Qatar, Saudi Arabia, Oman, Kuwait and United Arab Emirates.
100-pack Disposable Nursing Pads High Absorbency Ultra Thin Breathable Anti-overflow Breast Pads for Breastfeeding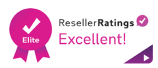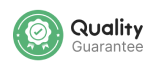 Description
* Material: non-woven fabric, virgin wood pulp, SAP polymer water-absorbing resin, breathable PE film
* Size: thickness 0.05inch / 0.13*0.13*0.12cm
* Water absorption: 150ml
* Features
1. Water-absorbing and leak-proof design, suitable for low to moderate leakage: These disposable nursing pads use a water-absorbing polymer core, a waterproof back layer and a flexible leak-proof device to prevent accidental leakage, while absorbing moisture to keep you dry
2. Hidden under clothes: Our safe and dry disposable nursing pads use wide tape to hold our pads firmly in place, and are optimized to fit the breasts through a well-defined ultra-thin oval shape, providing protection you can rely on. Do not rinse.
3. Comfortable and gentle on your skin: Our hypoallergenic natural fiber honeycomb lining provides an exceptionally soft and comfortable moisture-proof barrier, while protecting clothes and sheets from moisture; these cushions are especially gentle on sensitive skin.
* Imported
COD Available & VAT Included
30 Days Free Return
100% Secured Payments
Highest Quality Guarantee